Arthur Shilstone: A Lifetime of Drawing & Painting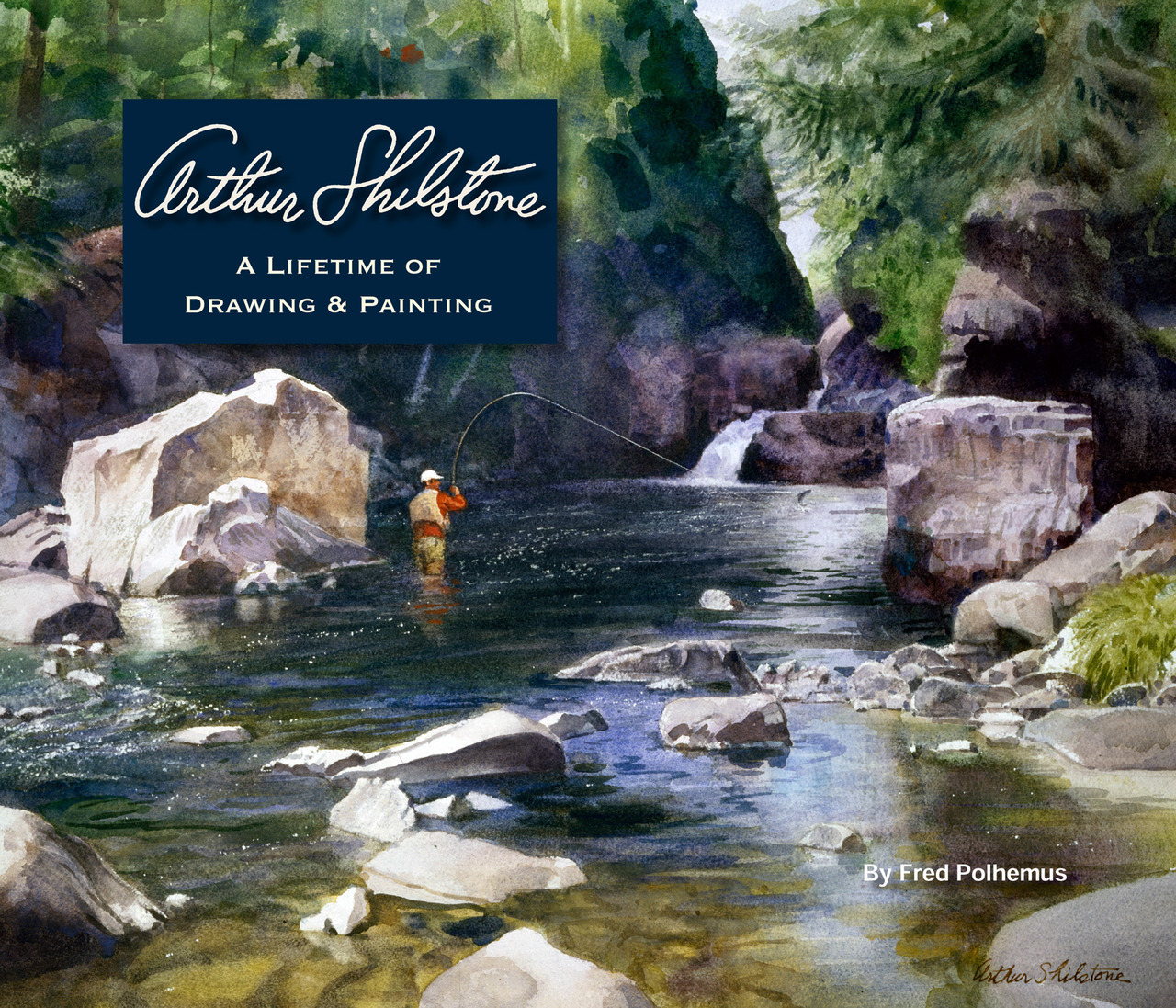 In 2015, Fred Polhemus, the nation's foremost authority on Arthur Shilstone's work, released the only comprehensive book on the 70-year career of today's premier sporting art watercolorist along with William Sisson, Editor-in-Chief of Angler's Journal magazine. Well-known to readers of Gray's Sporting Journal, Sports Afield, Outdoor Life, Sporting Classics, and Virginia Sportsman, Shilstone's illustrations have been featured in Life Magazine, Smithsonian, National Geographic, Gourmet, Sports Illustrated, and many other publications.
The book traces the artist's fascinating career from the shores of D-Day to an internationally acclaimed artist, and is available for purchase from the author.
Please send us an email to inquire.
Pricing
Standard Edition: $45 + $10 shipping/handling
Limited Edition: $250 + $10 shipping/handling
The Limited Edition Book comes with a forest green slipcase and Limited Edition Arthur Shilstone 8.25 x 10.75 print 'Fishing Below The Flume' (the cover image) signed by the artist.
Click through to read book reviews in various sporting publications