Norway Diaries | Entry No. 4 – Stryn River, Telegen Pool
Sebastián Letelier is, in our personal opinion, one of the most talented multi-hyphenates of the fly fishing world. The title 'painter-master fly tier-guide-avid storyteller' doesn't quite do justice to all he has to offer to the sporting world and beyond, but it's a start.
Norway clearly has a special place in Sebastián's heart, as can be seen in both his paintings and his words. We've compiled a mini series of Sebastián's notes detailing each of his beautiful Norwegian Riverscapes. Read on for a peek inside the diary of this multi-talented individual.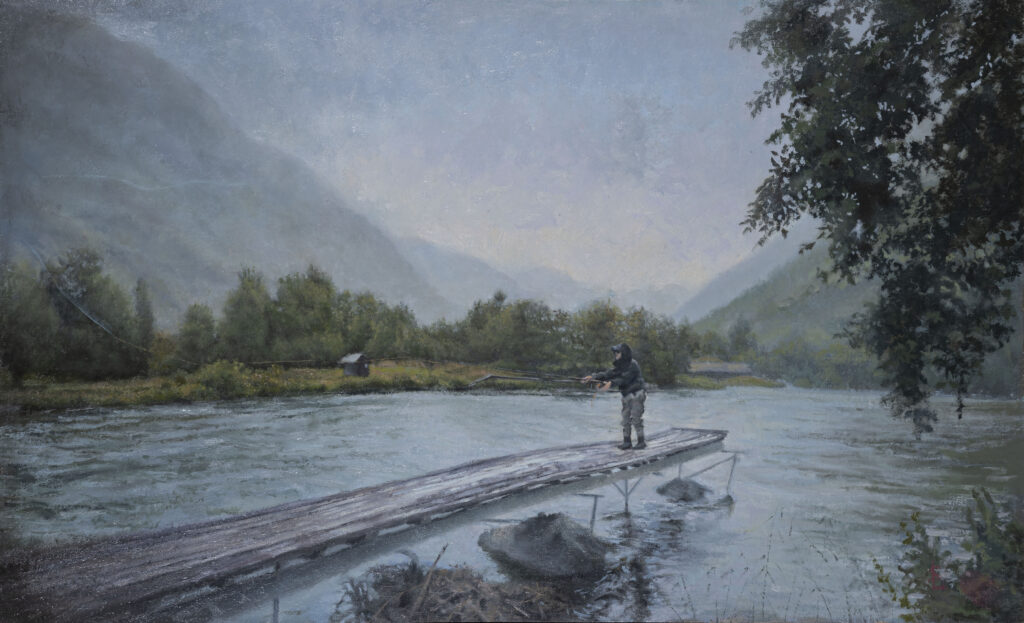 The fantastic Stryn, with its haunting fast-running glacier waters is another jewel that has its own charm and histories, kept in the old English farmhouses erected along the river bank. I was able to land a 37 pound Atlantic salmon that gave an epic chase and battle at midnight – that was a nice reward after fishing days without a single pull! So it is a special river too for me!
-Sebastián Letelier as told to Sportsman's Palette