A Sense of Place | A Place to be Sensed: Vol. 2 – Waving Summer Goodbye
Arthur Shilstone's prolific career as a Master of Sporting Art produced a vast and diverse inventory of watercolor sporting scenes. Any Sporting Art enthusiast can find their sense of place within his body of work. With such a large inventory, however, we recognize the potential challenge of pinpointing that one exact scene (or 2, or 3….) that brings a distinct 'place to be sensed' to a collection. We've decided to break down the collection into a few distinct categories and dive into the sparkling waters and abundant forests of a few select pieces. Today, we'll be focusing on some of Shilstone's best summer fishing scenes, as we bid the warmer months one last farewell this year.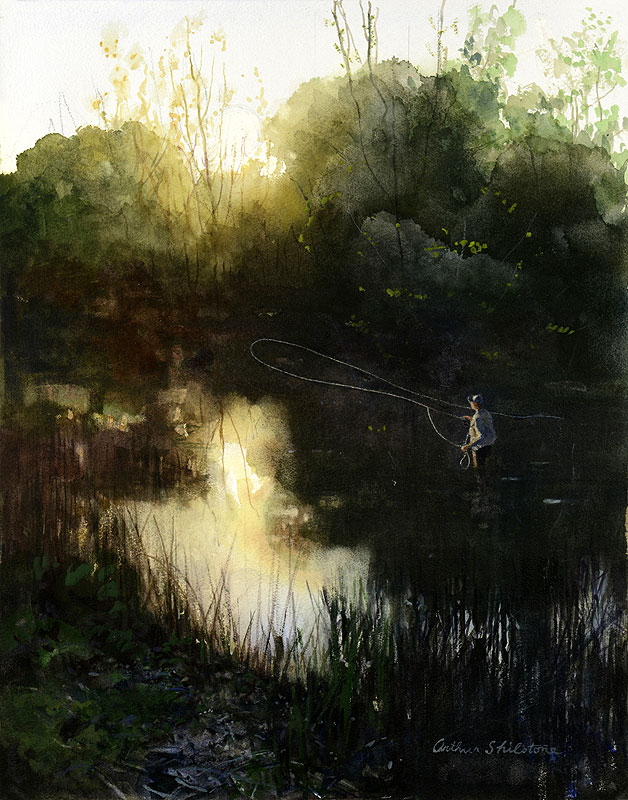 Arthur Shilstone's 'Last Cast Before Dark' is a "Goodbye Summer" painting if there ever was one. The pale yellow glow from a weakening sun makes us acutely aware of time, and these shortened days of late-late summer. Plus, the dark greens feel cool & earthy – you can almost smell the blades of grass reveling in their hydrated state, from summer days spent drenched in warm rain water.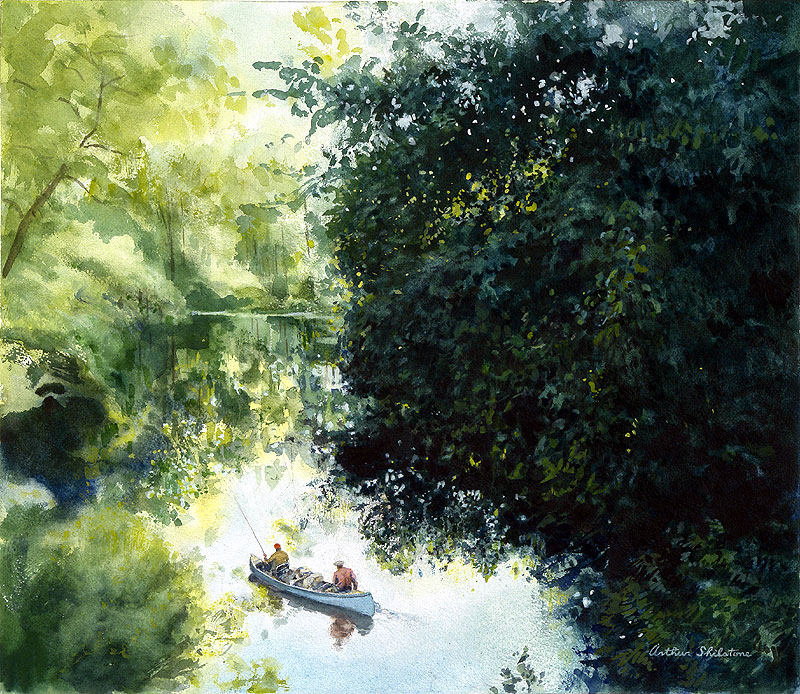 While we could say the same of 'Late Summer on the River' – pale yellow washes from the weakening sunlight accompanied by cool dark greens tell us summer is definitively waning – the absence of noise is really what speaks to us. The only motion in this painting is the disturbance of the glassy water by the sternman's paddle. Otherwise, everything else is still.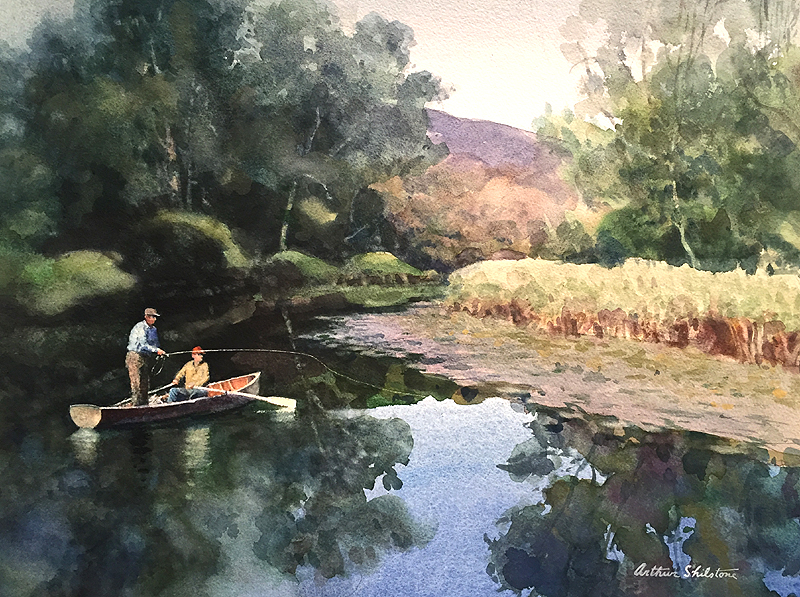 In Shilstone's 'A Cast to the Edge of the Lily Pads,' the contrast on the angler not only gives a focal point to the piece, but also provides a distinct summer warmth – one that can only be felt at a certain time of (cloudless) day.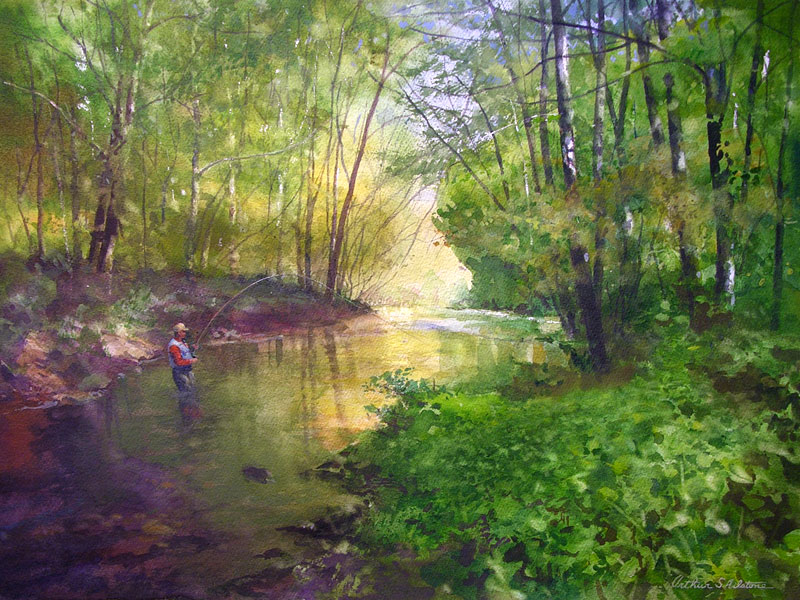 Arthur Shilstone's 'Golden Afternoon' is ripe with deep summer warmth, from the washes of golden yellow within the trees & water to the bright lush green of the leaves & forest floor.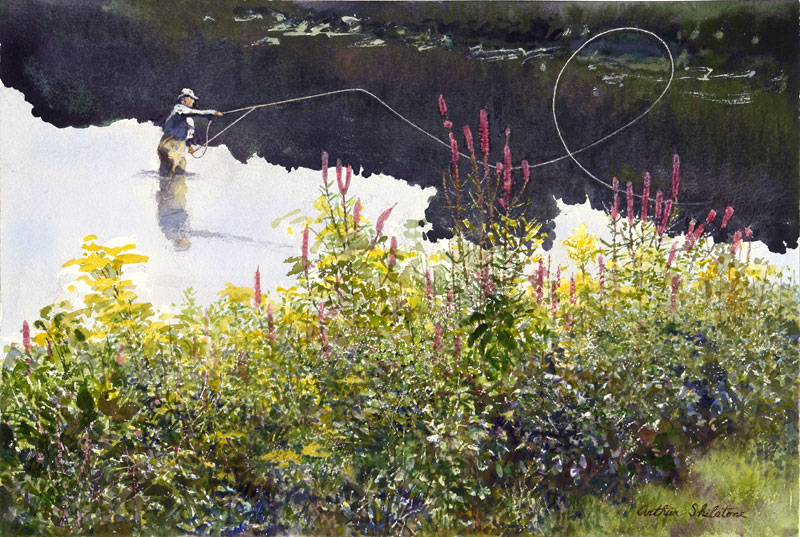 'Roll Cast' is a symphony of summer color and the angler is the conductor. While the only distinctly summer element in this piece seems to be the abundant riverbank flora, the lighting on the angler and the reflection in the water are uniquely suggestive of one of those warm, quiet summer afternoons.