A Sense of Place | A Place to be Sensed: Vol. 8 – Pieces of Paradise
Arthur Shilstone's prolific career as a Master of Sporting Art produced a vast and diverse inventory of watercolor sporting scenes. Any Sporting Art enthusiast can find their sense of place within his body of work. With such a large inventory, however, we recognize the potential challenge of pinpointing that one exact scene (or 2, or 3….) that brings a distinct 'place to be sensed' to a collection. We've decided to break down the collection into a few distinct categories and dive into the sparkling waters and abundant forests of a few select pieces. Today, we'll be focusing on Shilstone's western paintings.
The allure of the wide-open West is undeniable right now. Whether it's thanks to Taylor Sheridan's oh-so-popular Yellowstone, the COVID-induced desire for cleaner air and a slower lifestyle, or whatever else, everyone seems to want a piece of Paradise Valley these days. Thanks to the magic of artistic interpretation and Arthur Shilstone's expertly crafted watercolor paintings, we can bring that boundless western beauty into the comfort of our own homes. Scroll through to browse our selection and contact us to bring your Piece Of Paradise home today.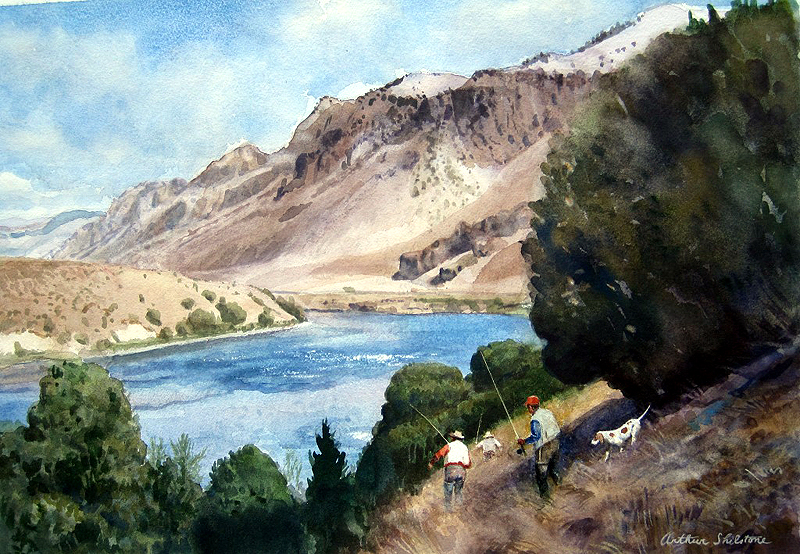 Shilstone's painting 'Down To The Yellowstone' lets us imagine we're heading down to the Yellowstone River for a day of fly fishing with the Duttons! 
'On A Western River' provides us with a stunning example of Shilstone's fine watercolor detailing and expert artistry in the remarkable rock wall.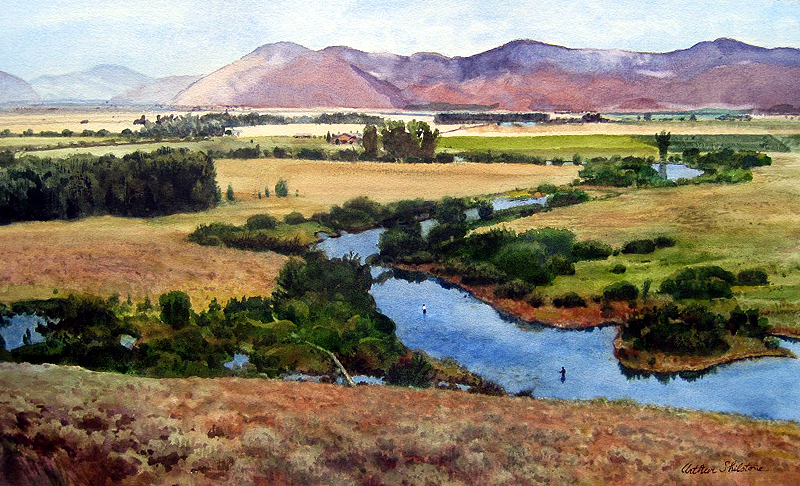 We're not saying anyone can capture the expansive, rich beauty of the American west on a single sheet of paper or canvas, but Shilstone's 'Silver Creek' painting comes pretty close.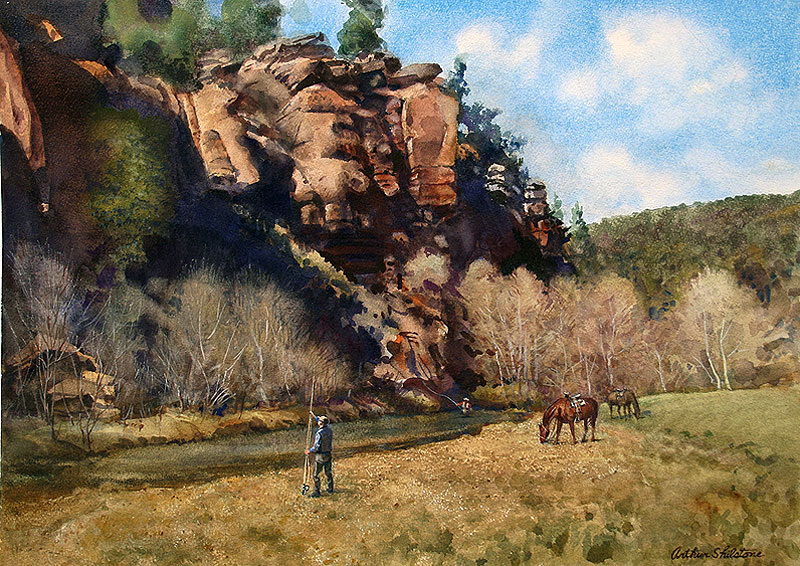 We are absolutely falling in love with the rich, opaque earth tones expertly rendered in watercolor in Shilstone's 'Rigging Up.'
And a few more for your consideration….
Thanks for stopping by, and let us know your thoughts in the comments down below! Inquiries for purchasing are always welcome and can be directed to Fred at [email protected] or (802) 598-8301. Browse more western scenes by Shilstone and our other artists here.